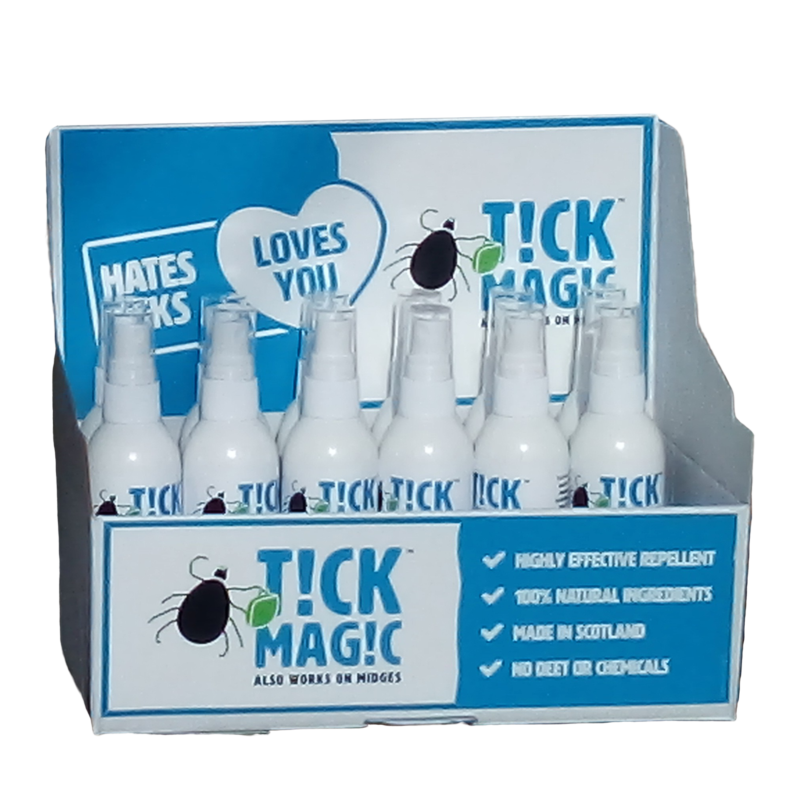 Active Ingredient:
Naturally-sourced Eucalyptus Citriodora Rich Botanic Oil, a powerful insect repellent containing high levels of PMD, the single most effective repellent found in nature.
Additional Ingredients:
Natural skin lotion, grapeseed oil, bog myrtle essential oil, lemongrass essential oil. The following occur naturally in the essential oils in this product – listed here in case of allergies: myrcene, citronellal, geranyl acetate, nerol, limonene, citral.
Tick Removers
Now, we know. Sometimes you forget to put on your repellent, or maybe you found out that the most common way for a human to get a tick is from a pet or other animal. Just for those occasions when you need it, why not keep a Tick Remover in your outdoor bag? Available as either a packet of tick hooks or as the Safetycard version