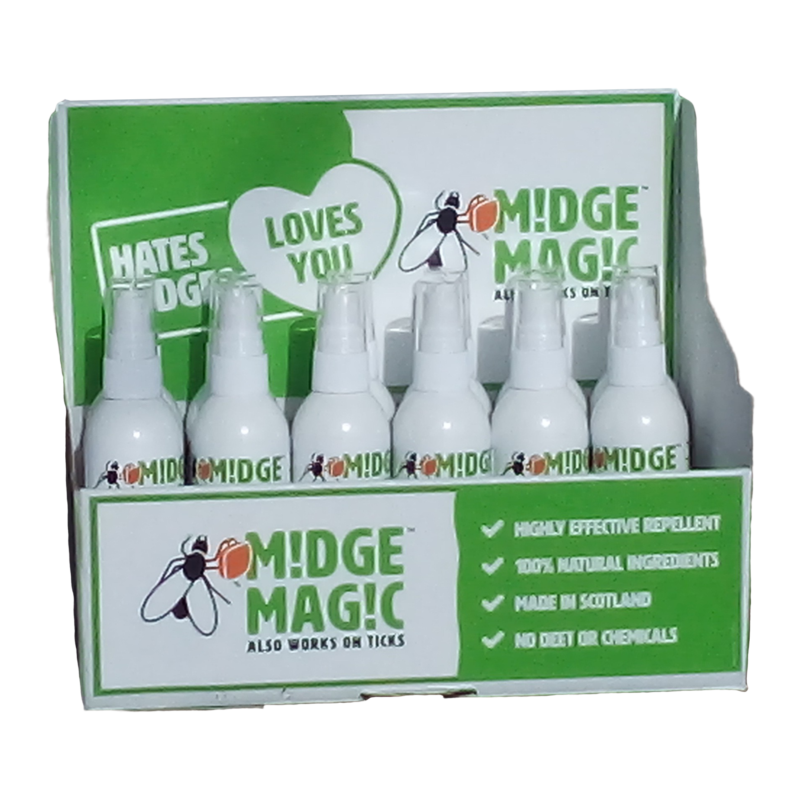 Active Ingredient:
Naturally-sourced Eucalyptus Citriodora Rich Botanic Oil, a powerful insect repellent containing high levels of PMD, the single most effective repellent found in nature.
Additional Ingredients:
Natural skin lotion, grapeseed oil, bog myrtle essential oil, lemongrass essential oil. The following occur naturally in the essential oils in this product – listed here in case of allergies: myrcene, citronellal, geranyl acetate, nerol, limonene, citral.
Midge Magic Candles
**Sorry, this is currently out of stock. Please email us if you want to be added to our mailing list when this becomes available
Our Midge Magic candles follow our desires to keep biting so-and-so's away without using DEET or artificial chemicals.
Our repellent candles use the same active ingredient as our sprays and lotions, Citrepel, a PMD derived from Lemon Eucalyptus. They also include small amounts of Bog Myrtle and Lemongrass essential oils.
Working with the Isle of Lewis candle company, we've come up with a repellent candle that is handmade from natural ingredients, and will still help keep the dreaded midge away from your picnics.